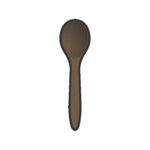 Enter Dark
Hello, Driver! Enter a world of imagination, pick up the wooden spoon, and embark on an adventure in this vintage-style, classic text adventure game, Enter Dark.
Enter Dark, and you'll be transported back to the classic 1980s gaming experience of your (or your parents') childhood. Grab a blade, defeat your enemies, climb the white tower, get lost in 'The Wildes', fall through a portal to hell, become the chosen one, and save the world! Level-up, collect mythical treasure, solve puzzles, and have hours of fun. Can be played solo, or work together with your friends to unravel all of the mysteries of Enter Dark.
Enter Dark is in beta testing at this time. Our first stable release (v.99 public beta) is available to Play Now.